A Jammin' Collaboration with Braxton Brewing August 24 2017,

0 Comments
All summer long our team has stressed about the construction on the Brent Spence Bridge with the rest of Cincinnati as we try and get our deliveries across the Ohio river, and the traffic has been some of the worst this city has seen in a long time. Depending on where you're traveling from, you just might have detours over 20 miles long during rush hour traffic. Just thinking about it gives us a headache! We're nice people, honestly. And we know you are, too— It's the road rage that makes us so grumpy!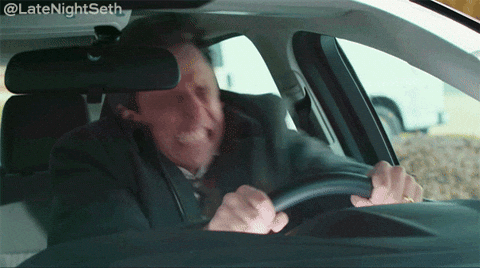 Thankfully today marks the end of the construction phase, and the highways will be free of construction barrels tomorrow morning. In order to celebrate this joyous occasion, we are teaming up with Braxton Brewing, located just down the street from us, to throw a happy hour celebration you won't forget on Friday, August 25th at the Braxton Taproom in Covington (27 W. 7th Street, Covington, Ky., 41011). For the first time since construction began, you will have plenty of time to make it out by happy hour, so there is no excuse to miss this event!
The brewers at Braxton have been working hard to create a special beer that they have appropriately named "Traffic Jam." It is a unique batch of their Revamp IPA, infused with Made by Mavis' popular Peach Bellini Jam, made with champagne, peaches, and peach schnapps. Braxton will be selling pints of Traffic Jam for $6.50, with $5.50 refills (and you get to keep your glass).  You can also expect local food trucks and plenty of Braxton bumper stickers and air fresheners to reward your vehicles for putting up with the construction all summer. 
This collaboration marks the beginning of what we hope will be a very successful partnership with Braxton Brewing. As up-and-coming Covington businesses, it makes sense that we work together to make some really unique and tasty products.
For instance, we're working on a Dead Blow Jam, made with Dead Blow tropical stout, dates, and cherries. We're also dreaming up a strawberries and cream jam infused with Storm, Braxton's cream ale. We are huge fans of Braxton's beers, so we are excited to see where this relationship takes us.
Be sure to let us know what you think of Traffic Jam tomorrow, and check out all of their seasonal beers tomorrow night. Most importantly, celebrate the fact that you'll be home from work at a reasonable time every night now … CHEERS!